Approved by the FDA as the first and only treatment for non-surgical skin rejuvenation, Body by Thermage® is a non-invasive and painless procedure that helps tighten, reaffirm and improve the body's skin texture in a single session and with no down time.
The Monopolar Radiofrequency of Thermage® is indicated for the treatment of areas such as on the inside of arms or thighs, abdomen, knees, arms, hands or buttocks that present a moderate degree of flaccidity, thin skin and parchment. It is ideal for patients seeking a non-invasive treatment providing natural results that improve with time.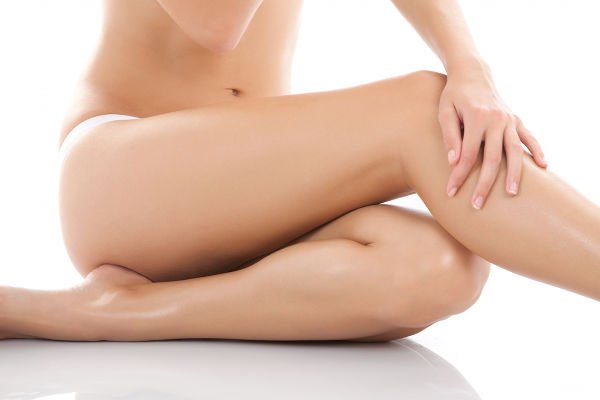 Body by Thermage tightens and improves skin texture
The procedure consists of the following steps:
An IML Aesthetic Physician, following an evaluation of the patient's personal circumstances, will identify problem areas and determine the direction of the contraction and the desired tension, marking them with a felt tip pen on the skin.
With a dampened paper marker, a grid is printed onto the skin that will serve as a guide to optimise and refine the treatment application.
Body by Thermage® is applied to the skin through the tip or hand piece, producing deep warming of the dermis and subcutaneous tissue that remodels the existing collagen fibres and stimulates the formation of new fibres. While heating the deep layers, Body by Thermage® cools the epidermis for greater patient comfort and so the surface of the skin remains intact.
After applying the treatment, which lasts 45 to 90 minutes, depending on the area to be treated, the skin is a reddish colour that subsides in one hour, and the patient can resume their normal activity immediately.
Part of the results are immediately visible at the end of the session, and they become increasingly visible for up to 8 months after the treatment, given that collagen remodelling is a process that takes several months.
We can obtain the following results:
Improvement in skin flaccidity and irregularities on the inside of the thighs and arms, as well as on the abdomen, knees, legs, arms, hands and buttocks.
Smoothing out of wrinkles and folds, especially above the knees and on hands.
Increase in collagen density.
General improvement of skin tone and texture.
 Would you like more information about skin tightening? Contact Instituto Medico Laser now.