Body Fast is a therapeutic system developed by the aesthetic physicians at IML, experts in Body Contouring, which combines Enhanced Medical Sonocavitation, Pneumatic Pressotherapy and Tripolar Radiofrequency to achieve highly effective modelling of the figure in a short period of time. For this reason it is considered as the specific pre-Christmas or pre-holiday season treatment that quickly resolves problems with the figure.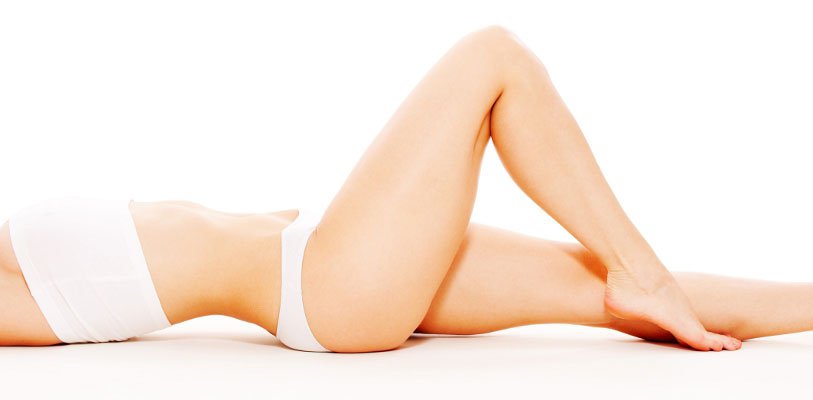 Body Fast achieves express modelling of the figure
Enhanced Medical Sonocavitation is achieved thanks to Medical Hypoosmolar Infiltration, a specific and optimised solution, based on distilled water and bicarbonate, which increases in a synergistic manner the effect of ultrasound on the fat tissue. This substance is infiltrated, following ultrasound monitoring, through 3ml micro-punctures, separated from each other by 2.5 cm and at a depth of 2.5 cm. It weakens the adipocytes, which are later destroyed by ultrasound.
The destruction of fat cells produces a hollowing out of the lipid content in the form of fatty acids that are reabsorbed by the bloodstream and lymphatic system. Pneumatic Pressotherapy accelerates this reabsorption, enabling a subsequent session of Enhanced Medical Sonocavitation over the course of a fortnight.
To assure complete adaptation of the skin in the treated area to the new volume and ensure the highest degree of aesthetic correction, the tissues must be stimulated to generate new structural collagen and elastin fibres. This is accomplished by Tripolar Radiofrequency, a system which produces a very and effective high thermal effect, which is in turn comfortable for the patient and achieves Skin Tightening or skin contraction.
In general, IML considers it necessary to apply at least 3 sessions of Enhanced Medical Sonocavitation with 6 interspersed sessions of Pneumatic Pressotherapy and 3 interspersed sessions of Tripolar Radiofrequency, so that the treatment is performed in just four weeks and the patient enjoys the results both in the short and medium term.
Request a free informative consultation. One of our physicians will provide you with personalised information of the treatment that best suits your needs.