Body Sculptor is a treatment developed by IML to improve mid grade flaccidity on the abdomen, inside of the arms and inside and front of thighs. It has with two action cornerstones:
Infiltrations in the form of polylactic acid mesh.
Tripolar Radiofrequency treatment.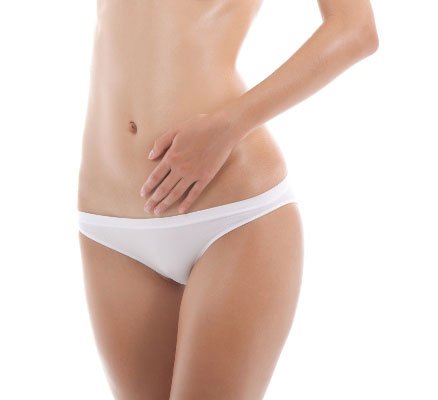 Body Sculptor treats mid grade flaccidity on the abdomen, arms and thighs
Polylactic acid is an injectable, biocompatible and biodegradable substance. It is not allergenic and causes no intolerances. Polylactic acid is infiltrated using the retro-tracing technique, i.e. by depositing the product during the needle extraction movement. It is also applied in a specially designed mesh shape for the skin to adhere to the points necessary to correct the flaccidity. Immediately after the session, the polylactic acid produces a fill effect with immediate correction of the flaccidity, and in the medium-term will produce new collagen and elastic fibres.
A Tripolar Radiofrequency session is carried out a fortnight later, which, due to the deep warming it causes, will increase new tissue formation, reinforcing the effect of the polylactic acid.
Results are visible in a few days and are maintained for at least 18 months. The patient will only require a session every 18 months to maintain the correction achieved.
There are several Body Sculptor programs that cater to varying degrees of flaccidity and extension of the body to be treated. An expert physician should advise the patient of the total number of sessions and the volume of polylactic acid necessary for each session.
For personalised information of Body Sculptor treatment, contact IML now and we will give you a free informative consultation with one of out medical experts.