Carboxytherapy is one of the best therapies to fight cellulite, flaccidness and localised fat deposits.
Carboxytherapy is a non-invasive method consisting in small infiltrations of carbon dioxide into the affected tissues.
This therapy originates from the Royat Thermal Waters resort in France, in the 50's, when a group of cardiologists began to apply the therapy to patients suffering from different diseases with deficit in blood flow as a common feature.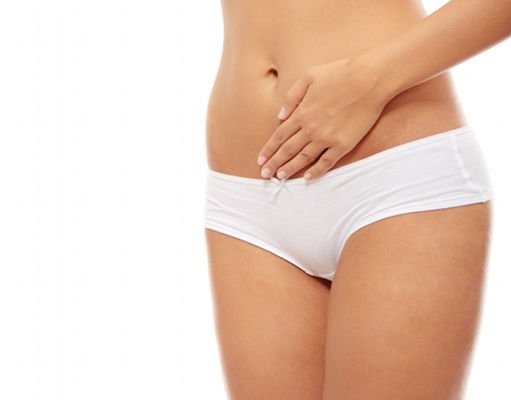 Carboxytherapy is a treatment to fight cellulite, flaccidness and localised fat deposits
What is cellulite?
Cellulite has been defined as a vasculopathic dermopathy, that is a skin condition of a vascular origin. It is a very complex process whose common physiological denominator is a local microcirculatory disorder. Adipocytes are not drained properly and consequently debris and impurities start to accumulate in a liquid form initially becoming thicker later or (or gel).
The presence of this gel with non-drained toxic substances causes irritation of the fibroblasts that respond by producing collagen resulting in cicatricial bridges that traction and strangle the vessels. This chain of events further worsens the metabolism of the affected tissue creating a vicious circle that results in the formation of "cellulite".
The CO2 injection produces an improvement of gas exchange in the circulation, re-establishing microcirculation, increasing the amount and speed of blood flow and breaking the vicious circle that occurs in the affected vessels.
This improvement in gas exchange makes it possible to use O2 for metabolic reactions including fat combustion (a mechanism that reduces the size of adipocytes, a physiological lipolytic oxidative process). This is also helped by a decrease in tissue volume between adipocytes thanks to the previously explained mechanism. This results in improved skin quality, decreased volume in the affected area and amelioration of the symptoms that accompany cellulite such as bloating.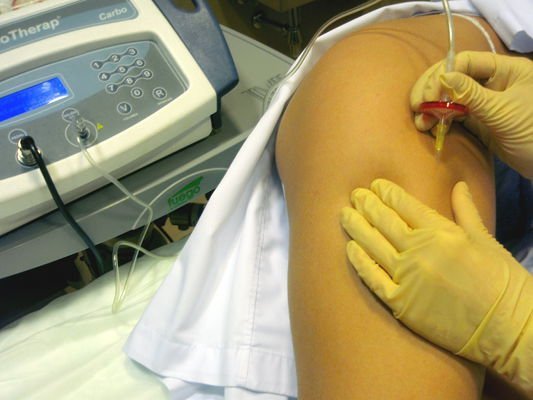 Carboxytherapy treatment at IML
What does the Carboxytherapy treatment involve?
The technique is very simple. It is carried out using a specially designed system that controls flow velocity and the injection time and monitors the dose administered. Several injections are applied with a small needle, smaller than that used for insulin shots.
The gas spreads rapidly to surrounding tissues. The technique does not present any side effects, with the exception of a mild and transitory pain in the application area and mild reddening lasting only for a few minutes. A slight degree of ecchymosis might appear at the punch site that will fade away in a few days.
Once the session is completed, it is usually complemented with pressotherapy or LPG to enhance the diffusion of gas into the adjoining tissues. The number of sessions varies, although a minimum of 15 applications 2 or 3 times a week is recommended.
After the session, the patient is able to resume his or her normal routines but should avoid sun exposure for the following 24 to 48 hours.
Would you like more information about laser hair removal? Contact Instituto Medico Laser now.