This surgery is performed through an endobucal incision performed upwards and laterally to both sides of the upper dental arch. The prosthesis is affixed to the malar bone (cheek bone) and closed with reabsorbable stitches.
The placement of prostheses in the cheek area increases the projection of facial angles and corrects the "flat face" effect in young patients. The use of prostheses also rejuvenate faces in which with the passage of time has caused a reabsorption of filling soft tissue in that facial region.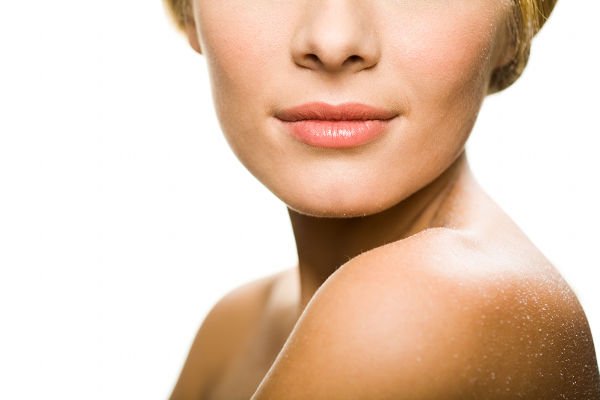 Mentoplasty increases the projection of facial angles
Chin augmentation (mentoplasty)
A mentoplasty involves the placement of a rigid prosthesis at the level of the chin to reshape and sculpt the patient's profile and to correct so called "bird's profile effect".
The prosthesis is adhered to the lower mandible and produces increased projection of the lower third of the face contour. At IML, endobucal route is the preferred access route to insert the implant. An incision is made in the lower gum in front of the dental implantation line. Compressive banding is required for about 48 hours.
Since the newly available permanent facial fillers such as Aquamid and Bioalcamid have entered the market, the conventional technique (based on the implantation of rigid prostheses in cheeks and chin area) has been pushed aside by the new injectable permanent prostheses that avoid surgical trauma and permit a real remodelling of facial structures, with high patient and surgeon satisfaction.
Request a free informative consultation. One of our surgeons will provide you with personalised information of the treatment that best suits your needs.