An enlarged clitoris (clitoromegaly) can be congenital or associated to endocrine alterations.
Once the cause of the disorder is established, our aim is the cosmetic correction of the clitoris, achieving a normal structure.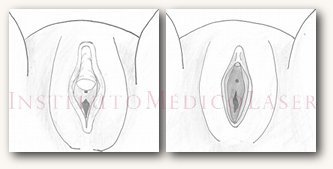 Clitoral reduction
For more information on outer clitoral reduction, request a free informative consultation with one of our Aesthetic Gynaecology Unit's medical experts.