Female pattern hair loss is the most common cause of hair loss in women. This aesthetic problem is common in women aged 30 to 50 and can cause highly negative psychological experiences. Combination treatment for female pattern hair loss helps to slow down hair loss and achieve greater vitality in the hair follicle.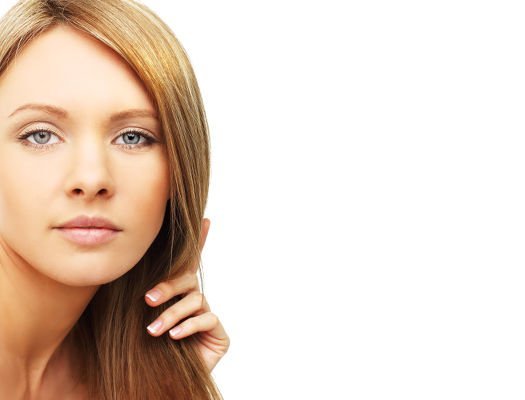 IML's combination treatments improve intense diffuse alopecia
1. What does female pattern hair loss consist of?
Female pattern hair loss, Female pattern hair loss (FPHL) or diffuse alopecia is the most common cause of baldness in women.
It consists of centripetal hair loss, characterised by miniaturisation of the hair follicle. This cause thinning of the hair, preserving the hairline. In most of the cases there is no total hair loss, as opposed to male pattern baldness.
Characteristics of female pattern hair loss
The characteristics of female pattern hair loss are:
Central type alopecia. The front of the hairline tends to remain intact.
Hair miniaturisation, converting from mature hair to fine downy hair.
Hair thinning, going from a calibre of 0.06 mm to 0.03 mm or less.
It generally follows a course of perifollicular inflammatory infiltration.
An increase in fibrous stele with fibrovascular serpentines is produced.
There is an alteration in apoptosis regulation (cell self-destruction).
It is present in a high ratio of hair in the telogen stage or involution stage and anagen or growth stage.
In general, it seems to have a sharp hereditary tendency.
In 50% of female pattern diffuse alopecia there is no associated hyper-androgynism.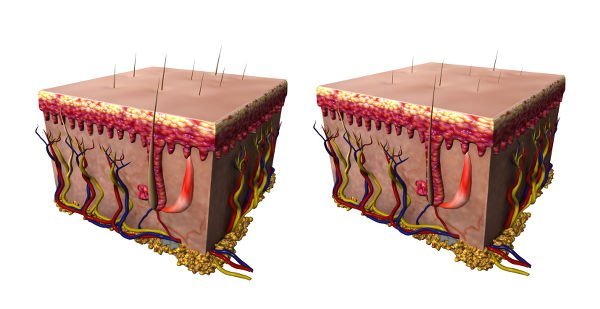 One of the characteristics of female pattern diffuse alopecia is hair miniaturisation
At what age does female pattern diffuse alopecia appear?
Female pattern hair loss does not appear at any predictable age. It can appear in puberty, although it is more common in the age group of 30 to 50 years.
This aesthetic problem in women can cause a major psychological impact, in many case accompanied by anxiety, since it is experienced by:
Six to twelve percent of women under 30.
Approximately 25% of women aged 30 to 50.
55% in women aged 70.
What are the causes of female pattern hair loss?
Female pattern hair loss can be caused by the following:
Genetic factors, although the same genes that intervene in males are no necessarily in place.
Molecular Growth Factors
Hormone disorders
Inflammatory mechanisms
Environmental or epi-genetic factors
2. Is there treatment for diffuse alopecia in women?
Female pattern diffuse alopecia pathogen is still unclear. However, we have verified that it responds to certain pharmacological and local treatments.
Differential diagnosis is essential in treating female diffuse alopecia, since other causes of alopecia must be discarded. These include:
Diffuse alopecia areata
Traction alopecia
Alopecia due to vitamin D or iron deficiency
Polycystic ovary syndrome
Cicatricial alopecia
Telogen effluvium
Thyroid disease
Pregnancy
Fever
Anxiety
Our dermatologists or hair surgeons will order blood work to study the biochemical (nutritional), endocrine (hormonal) and immunological parameters to act on the cause of the problem.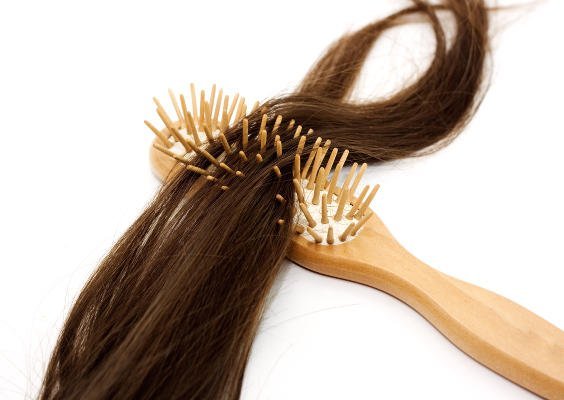 Differential diagnosis is key in treating female alopecia
3. What does combination treatment for intense diffuse female pattern alopecia entail?
Intense diffuse alopecia is treated at IML with a combination of 4 techniques:
LLLT: Low Level Laser Therapy
PRP (Platelet-Rich Plasma)
Carboxytherapy
Capillary mesotherapy
1. LLLT: Low Level Laser Therapy
This is a light treatment that prevents the thermal effect and facilitates photo stimulation.
The cellular organelles involved in these responses are mitochondria, acting on the C oxidase cytochrome, that can increase transcription of factors that activate genes, which at the same time, produce proteins useful to the cells, with increase in cell proliferation and migration and a rise in growth factor production.
This originates stimulation of hair re-entering the anagen stage, and foreseeably, the catagen stage.
The wavelength applied is between 635 and 655 nm and can be coherent light (laser) or non-coherent light (LED).
In general, 10 to 20 LLLT sessions are recommended.
2. PRP (Platelet-Rich Plasma)
PRP or Platelet-Rich Plasma is a concentration of growth factors extracted from the patient's own blood.
These growth factors induce an increase in cellular metabolism rates, such as multiplication and migration of fibroblasts, collagen stimulation and stem cell activation, all of which benefit the hair follicles.
Growth factor functions are:
Stimulate fibroblast cell multiplication and their chemotactic effect
Stimulate collagen fibre and keratinocyte production
Induce angiogenesis capacity, acting on the vascular endothelial cells
Accelerate conjunctive tissue repair
Stimulate cellular strains related to the tissue repairing process
Platelet-Rich Plasma is obtained by centrifuging a sample of the patient's blood. In the centrifuge process, the different components or blood fractions are separated. The fraction rich in platelets is extracted and infiltrated through injections to the top of the head, where hair thinning and loss is caused.
An average of 3 sessions, at intervals of 2 or 3 weeks are recommended.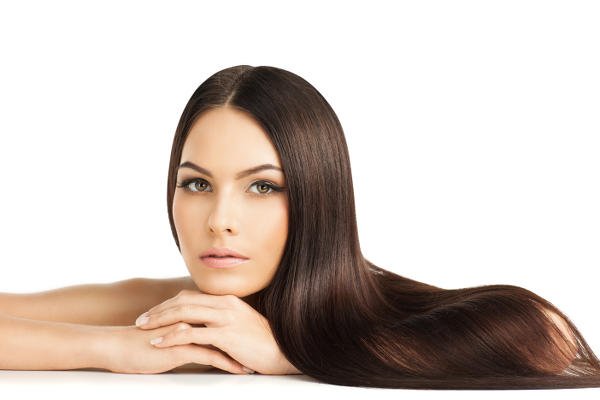 Combined Protocol for Diffuse Female Alopecia reduces the rate of hair loss
3. Carboxytherapy
Carboxytherapy consists of infiltrating micro-injections of CO2 into the scalp.
The CO2 penetrates the conjunctive tissue, increasing blood flow and stimulating capillary vasodilation. This improvement in microcirculation in the area stimulates nutrient and oxygen supply to the hair follicle.
The dosimetry applied in alopecia treatment is 5 ml CO2 per puncture.
Four to ten sessions are recommended.
4. Capillary mesotherapy
Capillary mesotherapy consists of infiltration of a combination of effective substances against alopecia into the scalp:
Minerals and coenzymes
Vitamins
Amino Acids
Nucleic acids
Peptides
The procedure consists of micro-puncture applications with an average density of 0.2 ml per puncture, using a total of 5 to 10 ml solution per session, depending on the severity of the alopecia and the extent of treatment.
Four to ten sessions are recommended.
4. How are the treatment sessions for intense diffuse alopecia distributed?
The average sessions for combined treatment for diffuse intense alopecia are as follows:
10 LLLT + 3 PRP + 4 Mesotherapy + 4 Carboxytherapy
Average duration of the treatment for diffuse intense alopecia is 11 weeks, distributed as follows:
| Week | Treatment | Treatment |
| --- | --- | --- |
| 1 | PRP | LLLT |
| 2 | Meso | LLLT |
| 3 | Carbo | LLLT |
| 4 | PRP | LLLT |
| 5 | Meso | LLLT |
| 6 | Carbo | LLLT |
| 7 | Meso | LLLT |
| 8 | PRP | LLLT |
| 9 | Carbo | LLLT |
| 10 | Meso | LLLT |
| 11 | Carbo | LLLT |
5. What are the results obtained from the Combined Protocol for intense diffuse alopecia?
In most cases, the combination of IML treatments for diffuse intense alopecia generate the following outcomes:
Slowing down of hair loss rate
Greater hair density
Greater capillary vitality
Results as far as increased hair calibre are observed in approximately 6 months, given that the hair needs time to grow, therefore this improvement is not noticeable immediately after the treatment ends.