Earfold is an outpatient treatment available at Instituto Medico Laser to correct prominent or protruding ears, as well as asymmetries in the ears, a minimally invasive procedure that does not require hospitalisation or bandages.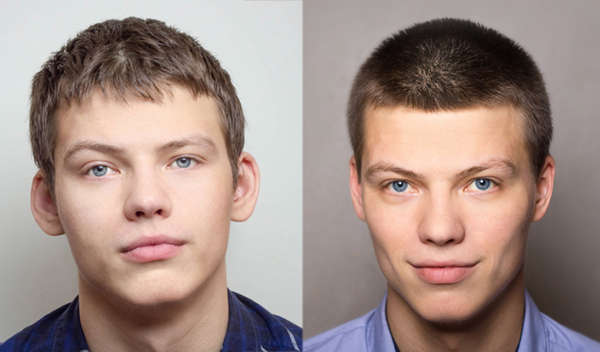 Earfold, available at IML (Madrid), corrects prominent ears without surgery
What is Earfold?
Earfold is a small implant made from completely safe and bio-compatible materials that mould the shape of the ear cartilage.
It can be applied in patients from the age of 7, provided that the prominence of the ear against the mastoid is greater than 2 cm.
Earfold can correct the following aesthetic problems:
Prominent or protruding ears, since it designs the antihelical fold or marks the poorly defined antihelical, thus reducing the prominence of the ears.
Very deep shells, since the implant can fold the lateral wall of the pit of the cochlea in the antihelical fold.
Asymmetry in the ears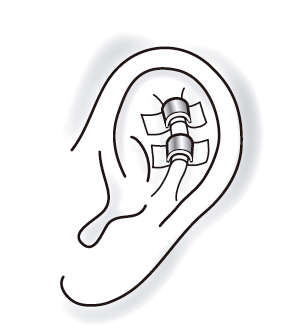 The Earfold simulator allows the patient to see the result before the procedure
This device can be applied in combination with other conventional surgical procedures, otoplasty for shell reduction or the shell-mastoid sutures.
Earfold is designed so that the result is permanent, but can be reversed where necessary.
How are ears corrected with Earfold?
Very prominent ears or ears that stick out of the head very visibly can be corrected without surgery through Earfold, a minimally invasive technique that is performed under local anesthic, with no recovery period.
In the consultation, the plastic surgeon shows the patient the results that can be obtained through simulators or preFold, devices that are placed on the skin, on the outside of the ears, allowing to see how the appearance of the ears will be modified.
The patient may tell the plastic surgeon the desired shape, with a simple variation of the location of the simulator.
The procedure, which lasts approximately 30 minutes, consists of making a small incision through which the implant Earfold implant is inserted, modifying the shape of the cartilage.
After the procedure, bandages are not necessary and the patient can return to their normal life immediately.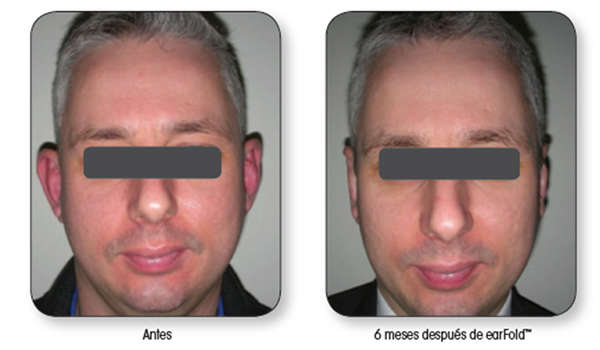 Image courtesy of Allergan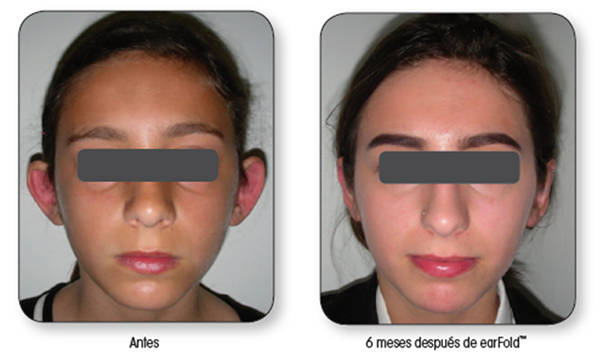 Image courtesy of Allergan
What are the results of Earfold?
The  Earfold results are completely natural, since the implant is completely concealed under the skin. In addition, thanks to the simulators, the result always conforms to the wishes of the patient.
With this device, the distance between the outer edge of the ear and the side of the head is reduced by up to 37%.
Testimony:
Do you want to know if Earfold is the most appropriate ear correction treatment for you? Request a free informative consultation now with one of our expert surgeons.