Face by Thermage® is the only non-invasive procedure that helps tighten the skin in a single treatment session, without injections, and no downtime.
The Radiofrequency of Face by Thermage® reaffirms and stretches flaccid skin, smooths wrinkles and expression lines and achieves a natural, younger and rested appearance.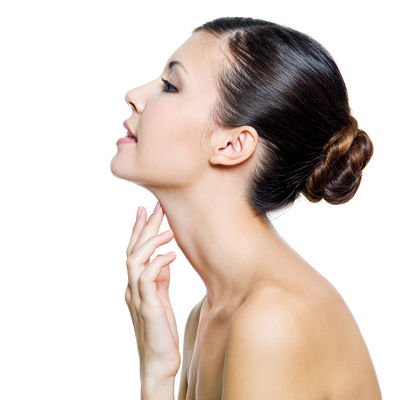 Face by Thermage reaffirms and stretches flaccid skin
As the years pass, the proteins that keep the skin supple (collagen and elastin) begin to degrade faster than the body can regenerate them, causing loss of elasticity and thickness of the skin, wrinkles and a parchment appearance.
The best candidates for this treatment are non-smokers, who present moderate wrinkles and whose skin does not accumulate an excess of sun damage.
The Monopolar Radiofrequency of Face by Thermage® is applied on clean facial skin, around the eyes or neck using the tip or headpiece, which is guided through a gridded matrix printed on the skin. The power of Face by Thermage® reaches into the deepest layers of the skin, producing a warming that, on the one hand remodels the existing collagen and elastin and, on the other hand, induces neosynthesis of these proteins. The solution against pain during the treatment consists of a continuous vibration that inhibits the heat impulses.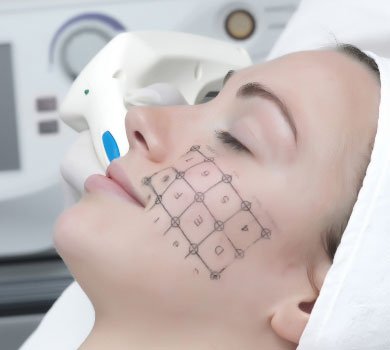 Face by Thermage achieves a instant lifting effect
Treatment requires only one session. After this, the results are instantly visible and long-term:
Instant Results: Face by Thermage® achieves a gentle, instant lifting effect.
Long-term results: the collagen remodelling is visible 6 months after the session and the results gradual improve up over a year. The skin is tightened and retrieves its firmness, the nasogenian fold is reduced and the expression lines are softened, achieving a very natural look. In addition, the treatment slows down the ageing process over the following years.
Face by Thermage® has no side effects, leaves no scars and requires no anaesthesia. After the session, the patient will present redness in the face, which subsides after an hour, allowing the patient to go straight back to their normal activities.
Contact Instituto Medico Laser now for a free informative consultation.