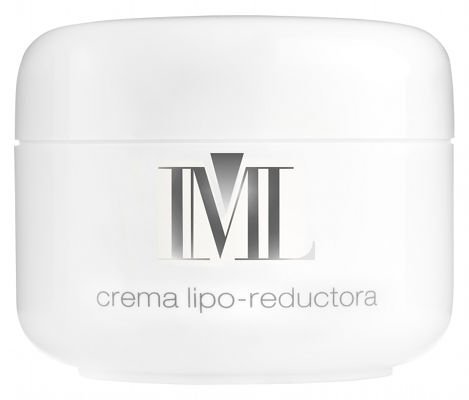 Specific cosmeceutical treatment of localised fat deposits and persistent cellulite. Treats orange peel skin to achieve a more toned and stylised body.
Regular use allows for gradual normalisation of the hydro-lipid accumulations, encouraging the disappearance of cellulite nodes, while recovering its smoothness and dissolving the "orange-peel" effect.
Indications Lipo-reducing Cream
Cellulite with extended increase of hard and painful long-standing nodes in any area.
Active Ingredients of Lipo-reducing Cream
Aescin-Sitosterol-Phospholipid Complex: is one of the active ingredients in horse chestnut (Aesculus Hippocastanum), prevents formation of oedema and increases blood vessel resistance.
Centella Asiatica: has tremendous skin regenerator properties through stimulation of protein synthesis by activating cell turnover.
Echinacea Angustifolia Extract: contains oils (with oleic, linoleic, cerotic and palmitic acids) and bacteriostatic glucoside. Its oils are distinguished by their epithelial restructuring and scar forming properties.
TEA Hydroiodide: is a low molecular weight iodine compound indicated for cosmetic treatment of adipose accumulations.
Caffeine: accelerates triglyceride combustion (lipo-reduction action) and contributes to the reduction of oedemas caused by cellulite.
Ivy: contains high decongestant properties and its saponins aid fat elimination.
Propylene Glycol: is humectant and moisturisers the stratum corneum.
Instructions for Use Lipo-reducing Cream
Apply onto the target area once or twice daily, gently massaging until the product is completely absorbed.
The unique composition of IML's cosmeceutical products is distinguished by:
High active ingredient concentration: the herbal extracts, selected for their renowned properties, are used at the highest concentration possible.
High liposome concentration: 6%, an extremely high percentage that ensures optimum penetrability of the active ingredients.
Consistent texture, scent-free, which favours the intensive and prolonged action of the active ingredients.