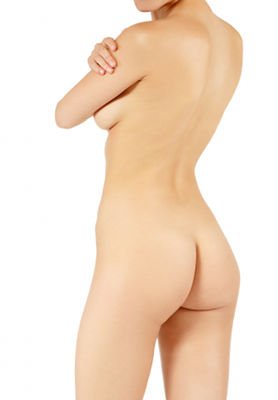 Macrolane™ is a non-animal stabilized hyaluronic acid gel (NASHA™) indicated for the correction of post-liposuction and surgical scar asymmetries as well as for treating pathologies such as Poland Syndrome. NASHA™ technology is based on stabilising the hyaluronic acid with a minimum modification of its molecule to obtain the desired shape (less dense than hyaluronic acid used for facial infiltrations) and the extra time it remains in the body.
Before the arrival of Macrolane™, the procedure used for restoring body contours required surgery to infiltrate the area with endogenous fat or insert prosthesis; accompanied by all of the inconveniences of any traditional surgery (recovery, inflammation, bruising, scaring, etc.). Macrolane safely and quickly restores and adds volume to the body shape with long-lasting effects, minimising the risks involved.
The procedure should be carried out by a surgeon experienced in performing adipose infiltrations or prosthesis implants and who has received appropriate training in the application of Macrolane™. Treatment does not require general anaesthesia and lasts for 30 to 90 minutes, according to the amount of product infiltrated. There is no pain or scarring and the procedure is ambulatory. Results last for 12 to 18 months. After this period, treatment can be complemented with an annual touch-up to maintain the effect.
Contact Instituto Medico Laser now for a free informative consultation.