According to the World Health Organisation, over 1,000 million people all over the world are overweight, and at least 300 million of these individuals are obese.
Obesity is defined as an excess in the total amount of body fat as a result of an imbalance between calorie intake and energetic expenditure. It is estimated that 115 million in this group of people develop severe conditions.
The increase in obesity cases correlates with a spectacular increase of diseases such as type II diabetes or asthma. Furthermore, a recent study showed that obesity has a more damaging effect on health than smoking or alcohol. The increase in chronic disorders caused by obesity is similar to that caused by a natural ageing of 20 years.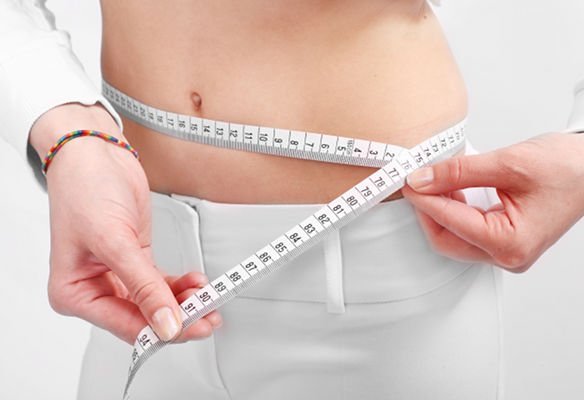 Obesity is an excess in the total amount of body fast
Obesity can become a degenerative and debilitating disease, substantially increasing the risk of mortality and morbidity due to the following reasons:
Cardiac disorders.
Type 2 diabetes.
Brain stroke.
High blood pressure.
Sleep apnoea.
Cancer.
Respiratory problems.
Joint problems.
One out of every 5 middle-age adults in Europe is obese. This means that in countries like France, United Kingdom, and Germany, there are between 5 and 10 million obese citizens that need treatment. According to the American Obesity Association, the death risk of obese people is between 50% and 100% higher than normal-weigh individuals, which represents an annual death toll between 300,000 and 587,000. This substantial increase in health risk has made obesity the second cause of evitable death in the United States. Obesity contributes to mortality, morbidity and premature social disadvantages.
How is obesity measured?
The Body Mass Index (BMI) is a measuring system that assess obesity-related health risks. The BMI is calculated as follows:
English BMI Formula: BMI = ( Weight in Pounds / ( Height in inches ) x ( Height in inches ) ) x 703
Metric BMI Formula: BMI = ( Weight in Kilograms / ( Height in Meters ) x ( Height in Meters ) )
Although a BMI over 27 posses greater health risks, significant health problems and increased death risk become greater as the BMI of the individual increases. A BMI over 30 is considered obesity, severe obesity is associated with a BMI over 35, and morbid obesity with a BMI equal or over 40.
Economic impact of obesity
The economic impact of obesity is considerable and represents between 2 and 8% of the total healthcare expenditure in countries such as The Nederland's, France, USA, Australia and Sweden. Given that obesity is becoming a bigger and bigger problem, health expenditure is also increasing accordingly. For instance, the American Obesity Association confirms that in the United States alone, obesity-related health costs exceed 200,000 million dollars per year.
Dieting, physical exercise and drugs are the main elements employed in the non-surgical treatment of obesity. Americans spend more than 33,000 million dollars per year in weight loss products or services. However, most of these services and products have a failure rate of over 95% at 5 years. Different studies indicate that people who complete a non surgical weight loss programme and that loose about a 10% of body mass, regain one third of this percentage during the first year and nearly all the lost weight in five years. There are new weight loss programmes that have proven to be successful and include a range of medical devices together with a multidisciplinary weight loss programme.
Weight loss with the BIB programme: a non surgical approch
The intragastric balloon from BioEnterics® (BIB) combines a scientifically proven effective method to reduce feeling hungry with a team of experts that help their patients to implement the changes necessary to achieve their weight loss goals at long term. The key components of the BIB programme are: a team of medical specialists and the intragastric balloon, apart from information and training. BIB is a deflated balloon that is inserted in the stomach where it will remain for about six months and filled with a saline solution.
The implantation procedure lasts 20 minutes and it is carried out in a primary care medical centre. The presence of the balloon in the stomach makes the patient feel "full" with less intake of food, with the corresponding weight loss. The team of specialists guides and provides support to the patient through scheduled visits, the aim of which is to train and to keep the patient informed in an attempt to help the patient learn new diet and life style habits to achieve continued weight loss. To date, more than 25,000 people all around the world have used the BIB method to loose weight.
Treatments at IML are personalised according to each patient's characteristics. You can request an informative consultation with one of our medical experts.