Exposure to the sun causes spots, wrinkles and lacklustre skin. IML's Skin Revital is a post-vacation treatment that revitalises the skin following the holidays, it removes signs of photoageing and prevents malignant lesions that can appear on the skin after excessive exposure to the sun.
What is Skin Revital?
It is a medical-aesthetic procedure designed by IML for skin rejuvenation after summer exposure to the sun. Its main purpose is to revitalise the skin, increase its lustre and recover its youthfulness following excessive exposure to the sun, and prepare it for autumn.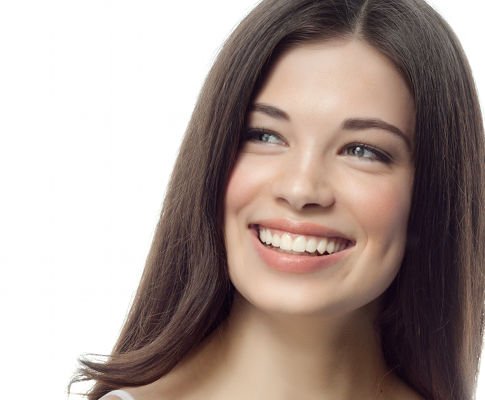 Skin Revital rejuvenates the skin after summer exposure to the sun
What changes does overexposure to the sun cause?
Solar radiation has major effects on the skin:
Brown spots, such as lentigines and melasmas
Wrinkles
Flaccid skin
Chronic redness, vascular dilation
Increased pore size
Photocarcinogenesis: skin tumours such as carcinomas and melanomas, caused by the oxidising effect of free radicals, responsible for alterations in cell DNA.
What are the benefits of Skin Revital?
Removes the signs of photoageing: spots, wrinkles, lacklustre skin.
Reaffirms the skin: treatment stimulates the fibroblasts, responsible for generating new collagen and elastin fibres.
Increases the skin's glow: oxygenation of the cells achieves radiant skin.
Prevents malignant lesions: the combination of a photosensitising agent and athermic LED light eliminates premalignant cells.
What does treatment involve?
Skin Revital involves the administration of a photosensitising compound that, together with laser light and oxygen causes selective cell necrosis. It eliminates only the damaged, pigmented cells typical of photoageing, without affecting the healthy cells.
An aminolevulinic acid (ALA) based photosensitising cream is applied to the skin. It is left on the skin to act for a minimum of 5 minutes up to 3 hours, depending on the patient's characteristics and requirements. During this time, the photosensitising agent penetrates the skin.
Once the target cells have captured the photosensitising agent, athermic LED laser light is applied at 413 nm or 633 nm, depending on the patient's degree of photoageing. The light energy activates the photosensitising agent which, at the same time, generated porphyrins, free radicals that selectively destroy the premalignant cells, that is, without damaging the other cells.
What does post-treatment involve?
A superficial scab is formed following treatment, as a consequence of cell drying, which disappears 3 to 4 days later.
The skin presents a pinkish flush that subsides after approximately 4 days.
The patient can moisturise their skin, use make-up and resume their normal routine immediately after the procedure.
Exposure to the sun must be avoided for 2 or 3 days and a sunscreen should be applied in the treated area for a month.
What results does Skin Revital achieve?
In addition to correcting spots, Skin Revital achieves:
Increased elasticity and firmness
Reduction of pore size
Improved and more even skin tone
If you would like more information about the Skin Revital treatment, request a free informative consultation with one of our dermatologists now.