IML Publication in the International Journal of Clinical Medicine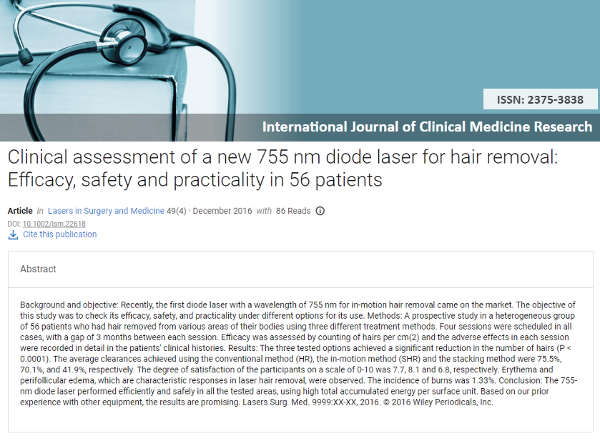 IML Publication in the International Journal of Clinical Medicine
Dr. Josefina Royo de la Torre, co-director of IML, participated
in a scientific article published in the International Journal of Clinical
Medicine Research.
"Clinical assessment of a new 755 nm diode laser for
hair removal: Efficacy, safety and practicality in 56 patients", the
title of this Medical Laser Institute study.
The publication presents the study results obtained with the new
dynamic Alexandrite laser hair removal (755 nm) including level of efficiency,
versatility and safety in patients with high phototype.
Latest articles ...